"I bow from a helicopter at more than two kilometers, holding only two seat belts in place. The night is so black, the city under me," she wrote. Vincent Lafort In the introduction to his new book "City Lights" about his foray into the skies of New York.
The photographer, who was born in Switzerland and now lives in Los Angeles, leans out the open cabin door, his face rigid with cold and tears streaming in the wind in his eyes. "I pull the straps so I can take pictures right down in front of the chopper racers, and see what's inside. New YorkI've never seen him like this before."
Lafort night sightseeing flights were not limited to Manhattan, but also to the United States ChicagoMiami, Las Vegas, San Francisco and Los Angeles. In Europe, Barcelona, ​​Berlin and the Australian city of Sydney were in his travel plan for his book project.
Lafort pushes its limits

Bird's-eye night photo essays of the world's ten cities have been published in a large-format picture book "City Light" by National Geographic.
The special thing about this book: constant change. Not only do the cities depicted differ greatly from one another, but Laforet and the bookmakers at the publishing house manage to constantly change perspectives, focusing on details such as plazas, backyards, and monuments.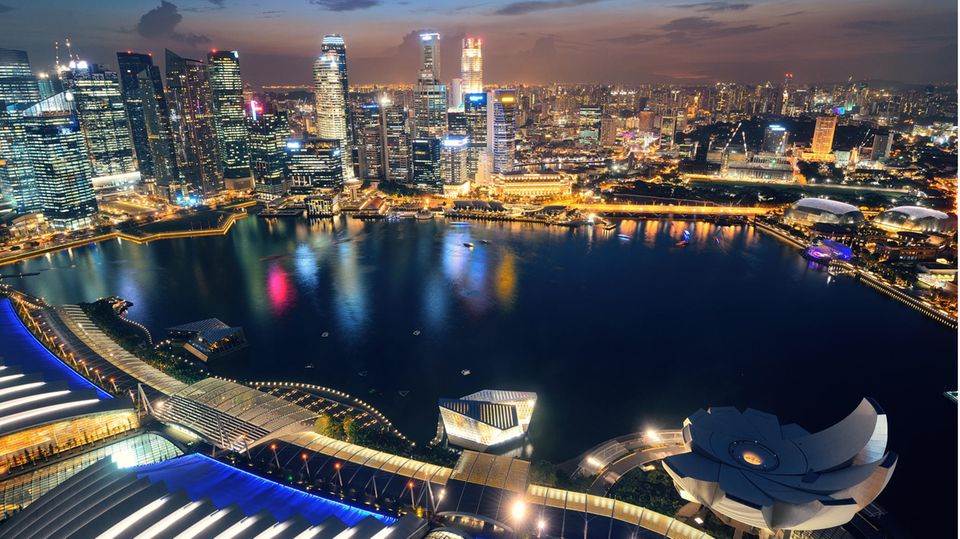 It also plays by the intensity and times of the day. Because during the project, he says in his introduction, he moved not only to take pictures at night, but also in twilight and backlight. Even a few shots taken in broad daylight give you whole new insights into the capitals.
After all the night trips with the camera, Laforet came to the conclusion: "New York is scary and terrifying at the same time. One thing is for sure: here I had the scariest pictures of my career so far, but at the same time the most beautiful. "