storage system
Ocean Battery – A huge marine battery powered by a rubber bubble on the ocean floor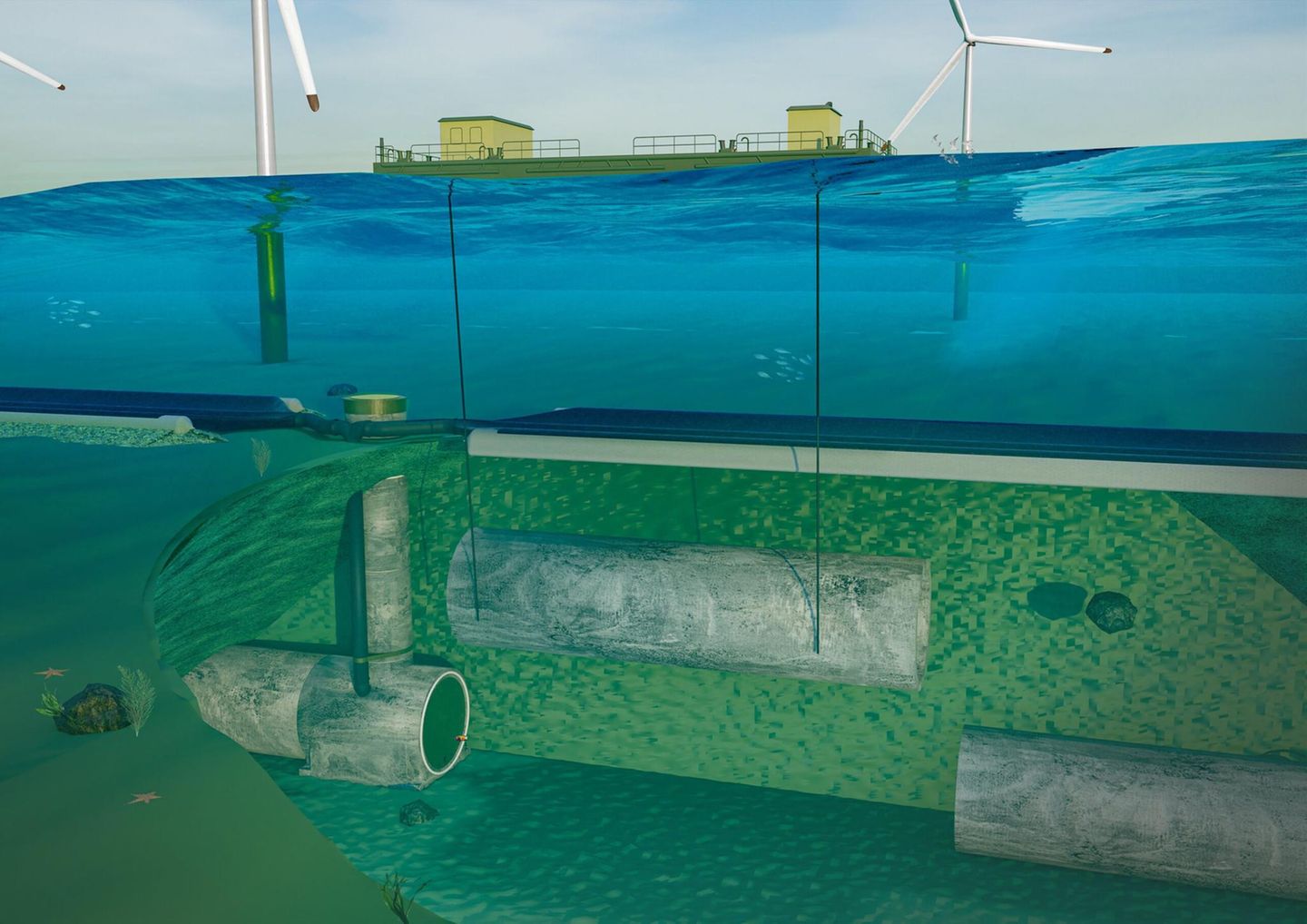 Dam on the ocean floor – That's the idea behind the ocean battery. Water is stored in a bubble on the sea floor.
The solution to producing environmental electricity is actually without carbon dioxide emissions. Solar, wind, water and other natural energy sources are enough to satisfy our energy hunger. Future improvements will make green electricity cheaper and more efficient in the future. The situation is different when it comes to the question of how this electricity is transmitted and "storaged".
Battery technology is making progress, but completely different solutions are sought when storage demands are high. Including storage in the form of liquid air or the installation of large towers made of concrete blocks. A new type of system has now been introduced for use in offshore wind farms or wave power plants in the Netherlands. Ocean Battery brings the basic idea of ​​a tank power plant to the sea floor. It consists of three components that work together on a similar principle of dam.
normal pressure tank

There is a concrete tank under the ocean floor, each containing about 20 million liters of water. This tank is pressure-stable, like a submarine's cell, so the water can be stored there at low pressure. A system of tubes and turbines connects the tank to a kind of plastic bubble on the sea floor. Excess electricity is now used to pump water from the tank into the bladder. If electricity is required, the water is allowed to flow away again, and the turbine is then powered by the water.
So far it is predictable. But an ocean battery can consume much more power than the difference in altitude between bladder and tank widths. The dam could use this energy. The pressure differences between the seafloor and a low pressure basin increase the energy so that a relatively small bubble can store a great deal of energy. Energy is lost through pumps and turbines, but the Ocean Battery still had to achieve 70 to 80 percent efficiency. The system is designed for a service life of 20 years. Each concrete storage tank has a capacity of 10 megawatt-hours. The system can be scaled easily by building additional modules.
current technology

Conceptually, Ocean Battery has many advantages on its part. The system does not require any space in the built-up areas. No rare earths or rare raw materials are required to build the storage facility. The building blocks consist of current and proven technology. The storage medium is water that is neither used nor polluted.
Different concepts want to use high pressure in depth. One of the models is to pull steel balloons on ropes underwater. When electricity is needed, they pull ropes to the surface and thus drive generators. The idea most capable of withstanding the destructive effects of the sea is likely to prevail for a long time.